Songs About LA Number Nearly 200, Says Pop Music Historian Josh Kun
http://www.huffingtonpost.com/2013/06/22/songs-about-la_n_3483074.html?utm_hp_ref=los-angeles
By John Rogers, June 22, 2013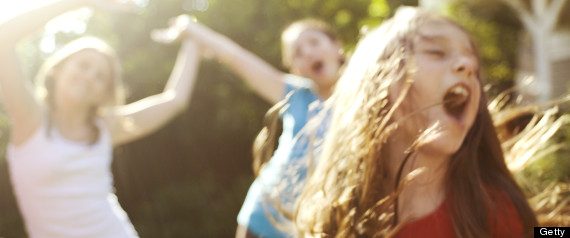 LOS ANGELES -- For a city that has argued for decades over what its official song ought to be, Los Angeles has never lacked for serious contenders.
Anyone who has spent time here knows the city already has at least one unofficial tune: Randy Newman's "I Love LA" is played after every home game the Los Angeles Lakers or Dodgers win.
But have you heard Bing Crosby warble about how he once planned to "settle down and nevermore roam, and make the San Fernando Valley my home?" Or songwriter George G.W. Morgan's tuneful boast in 1876 that if you really wanted great wine, forget the fancy European stuff, just open a bottle of LA's best and drink up.
Crosby's "San Fernando Valley," a hit in 1943, and Morgan's "The Wines of Los Angeles County" are just two of nearly 200 songs that promote, mystify, glamorize and, let's be honest, often exaggerate the value of living in Los Angeles and its scores of suburbs.
And those are just the songs written between 1849 and 1959 that pop music historian Josh Kun came across while combing through the archives of the Los Angeles Public Library. The result is "Songs in the Key of LA," an ambitious summer-long project that kicked off earlier this month with the publication of a colorful, coffee-table book.
Next month a large, free-to-the-public exhibition of LA's music history opens at the downtown library. Throughout much of the rest of the summer, such prominent LA musicians as Van Dyke Parks, Quetzal and Ozomatli will be bringing the songs themselves to life in a series of public performances and recordings.
The works range from waltzes to Sousa-style marches, include cumbias representing the city's Latino influences and jazz styles carried west from New Orleans. But one unifying lyrical theme they all contain is pretty much this: Los Angeles is a sunnier, prettier, better place to live than wherever you are, and you'd be crazy not to want to be here instead.
As songwriters Jay Livingston and Ray Evans proclaim in "Angeltown" – which actually is LA's official song – "Once you wander through its byways, then you never can depart. In a thousand sweet and sly ways, it will win your heart!"
There is a reason for such unmitigated musical cheerleading, said Kun, a professor at the University of Southern California's Annenberg School for Communication and Journalism. Almost from the day it ostentatiously named itself the City of the Angels, LA has been portrayed as a fantasyland of palm trees, orange groves, beaches and beautiful people.
"Unlike with other cities, songs in early LA were often treated as instruments of boosterism," Kun said. "An industry was in place to help support song production that added to the sunshine-hype machine."
Livingston and Evans, for example, were movie songwriters who won Academy Awards for the pop classics `'Que Será, Será," "Mona Lisa" and "Buttons and Bows." They were talked into writing "Angeltown" in 1959 by Los Angeles Times columnist Gene Sherman who wanted his hometown to have an official song. Apparently he didn't think tunes like "Los Angeles Hurrah! The Place For You and Me," which was written in 1918, or 1920's "Los Angeles The Beautiful," made the cut.
"Angeltown" apparently didn't either. Although it became the official city song in 1966, it didn't merit a mention in the Los Angeles Times obituaries for either man.
Meanwhile, people have pretty much been arguing ever since that LA needs a better song. Following in his predecessor's footsteps, Los Angeles Times columnist Steve Lopez nominated local musician Justin Chart's "Los Angeles the Song" as a serious contender earlier this year.
He acknowledged in a blog post a few days later, however, that many readers weren't buying that; they preferred Newman's "I Love LA." Still others suggested the Doors' "LA Woman" or the Red Hot Chili Peppers' "Under the Bridge."
None of those are in "Songs in the Key of LA" because Kun wanted to focus on the period between the mid-19th and mid-20th centuries, when sales of sheet music truly defined whether a song was a hit. It also gave him a chance to publish the elaborate, colorful sheet music covers that were truly the album covers and concert posters of their day.
To really bring the project to life, however, he knew he needed to have modern-day musicians record and perform some of the songs.
Grammy-nominated LA fusion band La Santa Cecilia took on "Chiapanecas," a song not only performed by Lupe Velez in the 1939 Hollywood film "The Girl From Mexico" but also a longtime staple of mariachi groups along the city's historic Olvera Street. The group modernized it a bit, adding a Tejano melody and a rock beat.
The veteran alt-country contingent I See Hawks in LA left "In The Valley of the San Joaquin" pretty much unchanged. There was a good reason for that, said lead singer Rob Waller. With its old-timey references to orange groves and "fields of yellow corn, where the quail sing every morn," it sounded like a song they might have written last week.
In fact, the San Joaquin Valley, 100 miles to the north, remains much the agricultural hub it once was when the song was written in 1904, while LA has planted subdivisions in its fields and paved its once-abundant orange groves.
But the California dream that was and is LA endures.
"You get here and you realize the dream you had isn't what living here is exactly like. But you still want the dream, and so you still write the songs," he said with a laugh. "It's still your muse, and you're still celebrating the idea of infinite possibility – which is what LA is."
HuffPost LA presents a Spotify playlist with 99 songs about Los Angeles. And, for good measure, we even left a spot for "Under The Bridge" by the Red Hot Chili Peppers, which shockingly wasn't on Spotify.
The link (you have to sign up for Spotify):