http://citywatchla.com/8br-hidden/6299-an-opportunity-for-zev-and-the-mta
By Paul Hatfield, January 14, 2014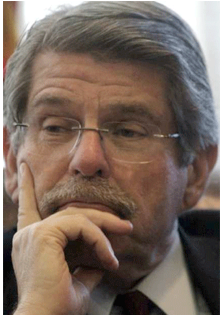 PERSPECTIVE
-Once again, the
MTA will put a measure on the ballot
to raise the sales tax or extend the tax approved by
Measure R
. It could bring the overall county sales tax to 9.5%.T
he truth is we need major transportation improvements, especially commuter rail and alternatives to the 405 through Sepulveda Pass.
I'm willing to pay a little more for a convenient and reliable mode of public transportation. I've used various combinations of the Red, Blue and Green lines whenever possible, not to mention Amtrak and Metrolink. I even dodged a bullet – literally – on the Blue line. It did not deter me from riding the rails. Nothing like an adrenaline rush while commuting.
What I am unwilling to do is pay for both local improvements and the state's bullet train. The former will serve more people and remove far more cars from the road than the latter.
An attempt to extend Measure R's tax narrowly failed to garner the two-thirds vote required for approval in 2012. I am sure the MTA and Zev Yaroslavsky feel confident they can pick up just enough votes for it to pass the next time.
However, times have changed. The residents are feeling besieged by an onslaught of new tax proposals from all sides –
the street repair bond
being pushed by the City Council's brain trust of Mitch Englander and Joe Buscaino, there is always a threat of the LAUSD launching a parcel tax initiative (
they pulled one in 2012 because it would have competed with Governor Brown's tax increase
), not to mention the untold billions that will be required to extend the Bullet Train beyond the San Joaquin Valley, assuming that folly is not stopped in its tracks.
And on that last point, the MTA and Zev could do us a favor.
They can travel to Sacramento and lobby Governor Brown and the legislature to kill the project.
We need to receive the best value for our dollars. The private sector uses capital budgeting to select the most promising projects.
By contrast, state and local governments take a shotgun approach and attempt to cram big-ticket items down the taxpayers' throats. They sacrifice utility to achieve political objectives.
Brown's insistence on using other sources of tax revenue to lay a few miles of useless track is running into opposition from normally sympathetic environmental allies … and for good reason.
Environmentalists want value for the money, too.
Brown's proposal to tap cap-and-trade taxes to fund the Bullet Train is viewed as a poor alternative to other projects
.
Maybe Brown would listen to the MTA and Zev, assuming they were even willing to try to convince him.
If they are serious about a local transportation measure passing, they should let the voters know they will fight the state's oncoming train wreck before it sucks our wallets dry and leaves us stuck on the 405.
It would be a nice legacy for Supervisor Zev.