http://abclocal.go.com/kabc/story?section=news/local/los_angeles&id=9420294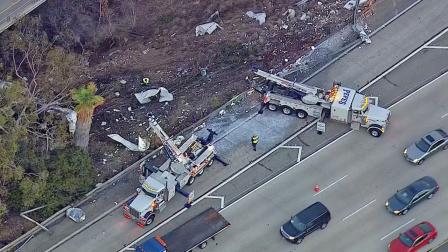 GLENDALE, Calif. (KABC) --
An overturned tanker closed down the eastbound 134 Freeway connector to the southbound 2 Freeway in Glendale early Wednesday morning.
The incident was reported at about 3:30 a.m. According to authorities on scene, the diesel tanker on the truck remained intact, though an unknown quantity of milk spilled from the tanker as a result of the accident.
The wreck mangled some railing at the scene and reportedly knocked down a light pole.
One lane was closed on the southbound 2 Freeway near the incident.
Officials did not give an estimated reopening time of the interchange.