http://citywatchla.com/lead-stories-hidden/6605-that-westside-earthquake-you-just-felt-wasn-t-the-expo-line-but
By Ken Alpern, March 18, 2014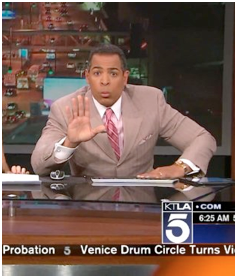 ALPERN AT LARGE-
That 4.4 earthquake waking us up Monday morning does underscore the need to create good infrastructure in our City and County of Los Angeles! Furthermore, it underscores the need to not overbuild and overlay an unsustainable overdevelopment nightmare atop this infrastructure.
There ARE big issues that are dramatically changing the Westside, and the Exposition Light Rail Line will prove to either be the instrument towards properly reconfiguring a Westside for the 21st Century, or the instrument that will create an environmental and planning disaster that will take decades to reverse.
Unfortunately, the City and County of Los Angeles--long before the Citizens United Supreme Court decision--are led by elected leaders who are all-too-often influenced by "the 1%", which includes wealthy uberdevelopers, chambers of commerce and even public and private sector union lobbyists...rather than those who voted them into office, and who still long for representation, too.
And, long before the oft-decried Citizens United Supreme Court decision that in effect declared "corporations are people", the same City and County electeds decided to place neighbors and residents (including all those who voted to build and pay for for the Expo Line) as a lower priority than the aforementioned 1% because, to paraphrase Orwell, "all men are created equal, but some are more equal than others."
Proof positive is the "poison pill" that was the Casden/Sepulveda development, slipped into the Expo Line framework as a way to create a huge development that was purported to be transit-oriented and transit-friendly, but was anything but. It should have been a Westside Regional Transit Center and Silicon Beach-type of industrial development/jobs center, but was car-oriented and an environmental nightmare.
The Casden Sepulveda can and should still be an industrial/jobs development, and not the freeway-abutting and unmitigated residential nightmare it now is (or is supposed to be, but still no one really knows what it will look like, a year after a nebulous and potentially illegal "envelope" for this residential overdevelopment was rammed through by the Villaraigosa/pro-developer-contaminated City Planning Commission).
But the Expo Line, which is years ahead in ridership estimates, still is an excellent idea and a trolley that will move up to 80-90,000 riders a day to/from a Westside (~500,000 residents) through the Mid-City to Downtown and back (several million residents).
The Expo Line Authority is blessed with first-rate contractors and staff who are making
excellent progress
towards the creation of the Westside portion of the Expo Line, with utility relocation, bridges and related construction efforts under way at an impressive pace. The Authority is, overall, doing a pretty good job.
However, the City of Los Angeles was and is years behind on its Planning efforts, and the Transit Neighborhood Plans project team appears to remain years behind where it ought to be. I really can't blame the Planning staff as much as I can its politically-subjugated leaders and the political leadership of this City--who, as aforementioned, view our local "1%" entities as higher lifeforms than the rest of us.
The Expo Line remains a potential economic betterment for the Westside and for the County at large, and will do so not just by creating appropriate infrastructure (parking, shuttles, jobs centers next to the stations, and--oh, yes-WATER) to service this new commercial corridor parallel to the I-10 freeway, but to allow the region to be a nice place to live (attracting jobs and businesses to the region).
The issue of parks and schools and law enforcement, to say nothing of the unfettered passage of emergency vehicles through what is feared to be an overdevelopment-created constant traffic jam, must be taken into consideration as the Expo Line works its way NOT through a Downtown but through a Westside and Mid-City collection of residential neighborhoods.
At USC and Downtown, the urban aspect of the Expo Line must be taken into consideration, but--as with the single-family neighborhoods the Expo Line traverses to the west--overdevelopment next to a trolley/light rail line must be avoided.
The Expo Line, because it shares tracks with the Blue Line in its Downtown segment, has a definite limit to its passenger-carrying capacity--it will NOT carry hundreds of thousands of passengers a day, as will the Wilshire Subway (which is still potentially decades away!).
And, as the planned testing of trains during the summer of 2015 gets ever closer, the concern of having enough light rail cars to service the second phase of the Expo Line to the Westside also emphasizes the need to not treat the Expo Line as a heavy-rail subway. Villaraigosa and the previous Metro Board dithered way too long on purchasing the cars, and Zev Yaroslavsky and others have nervously raised a concern about this delay.
Yet it remains likely that the Expo Line will open in mid-late 2015, and that there will be sufficient cars to serve the public interest--Metro and its staff will scramble and (with Art Leahy at its helm) do what needs to be done.
Top leadership posts were recently scaled down at Metro, and transit fares increased, which means that Leahy and Metro remains one of the few fiscally-responsible and courageous examples of public-sector management in our modern era.
So there WAS an earthquake this morning, and there ARE a host of concerns as Planning and Infrastructure remain years behind the construction that need to jolt us all into action.
The wake-up call we had with our Monday morning jolt mirrors our ongoing reality: democracy and politics is an ongoing effort for each of...and if we don't heed the current and future earthquakes coming to our neighborhoods, then others will make the big decisions for us.
And then the shaking really begins in earnest.