http://abc7.com/news/caltrans-announces-plan-for-lion-bridge/223809/
July 27, 2014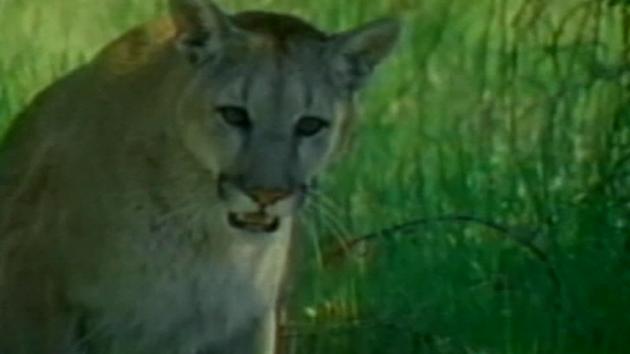 A mountain lion is seen in this undated file photo.
LOS ANGELES (KABC) -- Caltrans announced plans to build a bridge that would help mountain lions safely cross the 101 Freeway in Agoura Hills.
Caltrans officials on Saturday said they are seeking a $2 million grant from the federal government's infrastructure funding program. Biologists worry the animals are inbreeding because they are cut off from other mountain lions.
Experts say the bridge would help integrate the environment and increase public safety by reducing the risk of collisions between vehicles and wildlife.
Initial estimates for the cost of the bridge were about $10 million.
The National Park System has been tracking mountain lions in the Santa Monica Mountains since 2002. No attacks on humans in west Los Angeles County have been reported in the recent past.