The luminescent path is modeled after the painter's "The Starry Night."
http://www.citylab.com/commute/2014/11/this-dutch-city-built-a-glowing-van-gogh-bike-path-for-psychedelic-cyclists/382761/
By John Metcalfe, November 14, 2014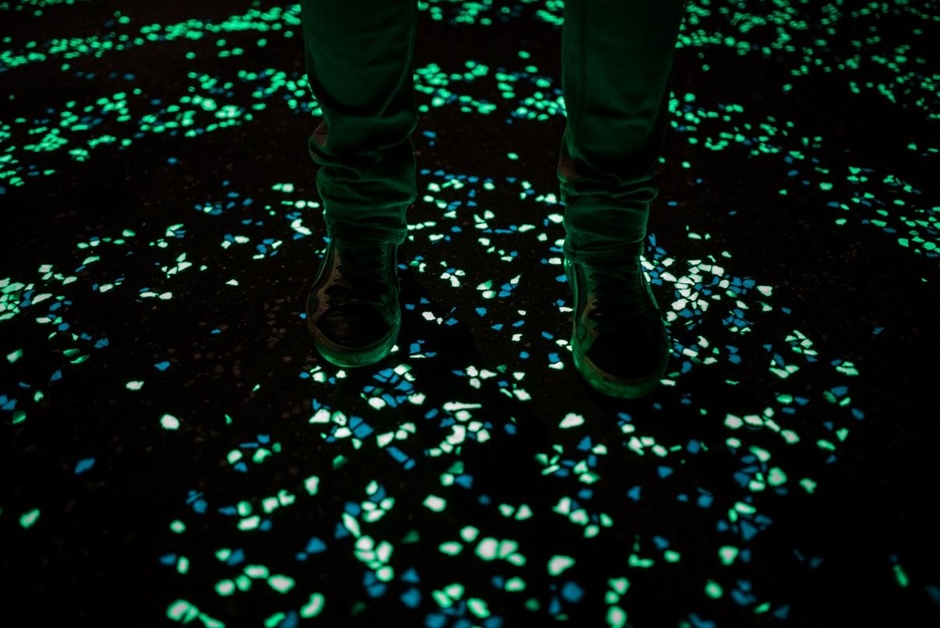 Psychonauts seeking a two-wheeled spirit quest should head to northern Europe, where the Dutch have just unveiled a dreamy bike path that makes it seem like you're riding atop the Milky Way.
The
"Van Gogh-Roosegaarde" cycle avenue
debuted this week just outside of Eindhoven, the design capital of the southern Netherlands. It's a collaboration between construction firm Heijmans and Daan Roosegaarde, the same duo who built a nearby
glow-in-the-dark highway
. The path's swirling, spectral patterns are meant to recall "
The Starry Night
," the
delirious
masterpiece that Dutch native son
Vincent van Gogh painted
while locked in an asylum.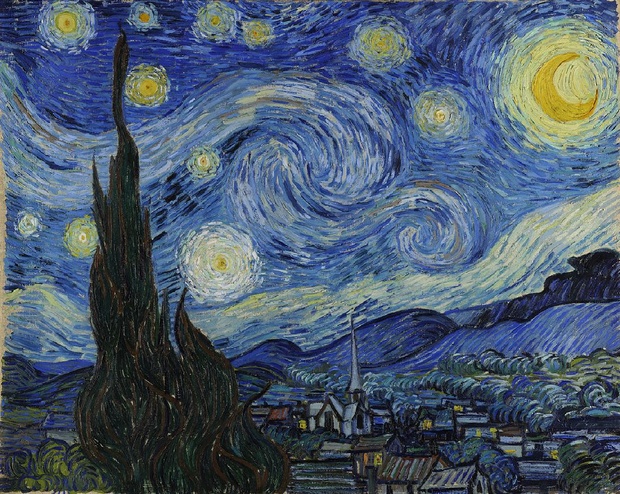 The path's supernatural aura comes from thousands of embedded nuggets that suck up solar energy and release it as light at night. The project cost about $
870,000 and is part of a larger effort to make the region a laboratory for sustainable infrastructure. Roosegaarde says he hopes it will feel like "
techno-poetry" that
"people will experience in a special way" (perhaps with the assistance of certain
locally popular substances
?).
Turn off the lights and take a test drive: