From driverless cars to safety initiatives, it was quite a year for advancements in mobility.
http://www.citylab.com/commute/2014/12/the-transportation-breakthroughs-of-2014/383929/
By Eric Jaffe, December 22, 2014
When considering how to summarize the Year in Transportation that was 2014, it's tempting just to compile a list of Uber-related
incidents
or
scandals
or
lawsuits
or
absurdities
and call it a day. But as much as the human and hive minds are drawn toward
negative news
, there were some truly uplifting mobility breakthroughs this year far more deserving of a digital curtain call. Though you probably haven't heard the last of them: much of what happened in transportation in 2014 will change the way we'll travel around cities for many years to come.
The Self-Driving Car Conquers Cities.
As CityLab first reported, back in April, Google's self-driving car
has graduated
from the relative simplicity of freeways (speed up, slow down, shift lanes) to the dynamic hazards of urban roadways. The company upped the ante a month later
by releasing
early (and adorable) design prototypes for an autonomous car that it hopes to produce and test on California streets. It's only a matter of time before
these transformative cars
—or ones inspired by them—will reach streets near you.
High-Speed Rail Comes to America.
History may well look back at 2014 as the year that American high-speed rail passed a tipping point. California's Los Angeles–San Francisco line finally found
some stable funding
, announced a winning bid, and
set a groundbreaking date
. But with that project tough for others to copy, what with the many billions in public money, perhaps more intriguing were the non-trivial advances made by private high-speed rail projects: the
Dallas–Houston service
shopped around
for terminals
, and the
Miami–Orlando line
began
actual construction
.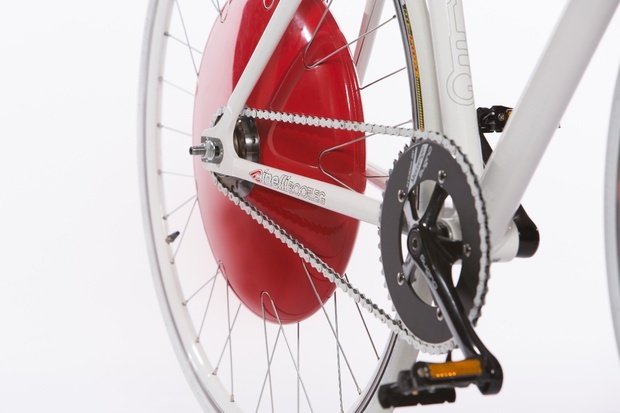 As Does the Electric Bicycle.
The Cambridge-based mobility company Superpedestrian began to mass produce and accept pre-orders for its innovative Copenhagen Wheel this year. The wheel transforms an existing bicycle into an electric-powered bicycle—and could transform American cycling practices in the process. In his CityLab piece about the wheel,
Nate Berg reported
that experts believe the United States will be one of the world's top e-bike markets within the next 20 years.
And Driverless Transit, Too.
The Honolulu Authority for Rapid Transportation took some key steps toward completing
the first fully automated, wide-scale urban transit system
in the United States this year—
soliciting bids
for nine stations, and
unveiling designs
for one at the airport. A number of cities around the world use driverless transit systems, with London announcing this year that it planned to join this group. In addition to safety advantages the
service benefits
are just as great, with more trains capable of running closer together.
Europe Strikes Back Against Traffic.
Several major European cities issued dramatic restrictions to drivers this year. Madrid
will ban cars
in the city center for non-residents; Paris will
do the same
and reserve some roads exclusively for cleaner hybrid and electric cars; London will enhance its low-emission zone into an
ultra-low-emission zone
. These policies help address two of the huge invisible social costs of driving—congestion and pollution—and will hopefully inspire other major global cities to follow suit.
With California Joining the Fight
. In July, CityLab
broke news
that California planned to replace a car-friendly engineering metric known as "level of service" with a transit-friendly alternative that focuses on vehicle miles traveled. That's a lot of jargon, but the upshot is simple: road projects should get tougher to complete in California cities, moving forward, and bus and bike and train projects should get noticeably easier. A case in point is San Francisco's Van Ness BRT project, which likely would have saved years of work and millions of dollars under the new system.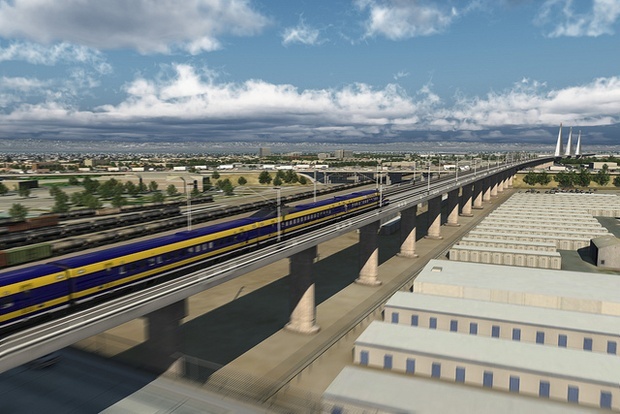 New York Declares Its "Vision Zero."
Borrowing a page from Sweden's phenomenal
road safety record
, New York City under Mayor Bill de Blasio
announced its own Vision Zero
—a bold plan to eliminate traffic-related deaths and injuries. Several Vision Zero elements have been implemented to date, the most notable being a speed limit reduction to
25 miles an hour
. Street safety in New York still has a long way to go, but the conversation is
moving in the right direction
, and other metros have taken notice; San Francisco has a
similar initiative
in the works.
The Rise of On-Demand Transit
. This summer, reports emerged that the City of Helsinki, Finland, is entertaining the idea of establishing a
point-to-point, on-demand transport system
that would render car-ownership unnecessary. Just how serious the city is remains to be seen, but general interest in on-demand transit is clearly
on the rise
, with related bus services
such as Bridj
entering beta tests in the United States. On-demand transit may never replace high-capacity fixed-route buses and trains, but it can expand mobility options, encourage multi-modal behavior, and reduce single-occupancy driving in cities.
Honorable Mentions
. The
push for pay-per-mile driving fees
has moved from Oregon to California. Bike-share has shown itself a
true part
of the transit network (though it's still struggling to reach
poor people
). Singapore's
free early bird transit initiative
was such a great success it got an extension. Smartphones are doubling as fare cards in
more and more cities
. Real-time transit information is coming to a
mobile app
in your pocket and a
digital screen
in your lobby. And last as well as least—get ready for the
dashboard selfie
.