With Beyond Traffic, Transportation Secretary Anthony Foxx pivots U.S. policy away from cars and toward multimodal options.
http://www.citylab.com/commute/2015/02/a-30-year-plan-for-us-transportation-summed-up-by-one-word-choice/385111/
By Eric Jaffe, February 3, 2015
US DOT Secretary Anthony Foxx.
On Monday the U.S. Secretary of Transportation rode in a driverless car to a tech campus serviced by private bus transit in an area of the country targeted for high-speed rail. He fielded questions about pedestrian safety and delivery drones and gave answers about bicycle lanes and vertical development. To the extent that he discussed cars and roads, it was to remind the audience just how much worse traffic is going to get in the years to come.
Such was the clever scene for Anthony Foxx to unveil a
public draft of Beyond Traffic
—the DOT's
much
-
hyped
, 30-year vision of U.S. transportation policy that promises to nudge the country off its 20th-century, highway-first course.
DOT has been compiling the 300-plus-page report over
many months and public meetings
. It's not an "action plan," so to speak; officials are calling it the start to a national dialogue about America's transportation needs through 2045, with a refined final report due out by year's end. But however you prefer to characterize
Beyond Traffic
, its thesis is clear: the United States needs to pivot away from car reliance toward the type of mobility system better suited to cities.
"We're changing how we move in this country," said Foxx to an audience at Google's main campus in Mountain View. "As populations starts to concentrate around metropolitan areas around the country, and you start to see more congestion—increasing travel times—it has implications on how much money we need to invest but also what it is we're paying for with that money. Multimodal systems are going to be needed in the future."
"Multimodal meaning bus, car, train?" clarified Google's Eric Schmidt, who led the discussion.
"Choices," said Foxx. "Giving people choices."
The need for such choices is supported in
Beyond Traffic
by a litany of demographic and behavioral trends that regular CityLab readers will find thoroughly familiar. Annual miles driven have peaked. Younger Americans want alternatives to cars. Aging Boomers will need better transit options. City centers and walkable suburbs are growing at the expense of remote regions. Online shopping is stuffing delivery trucks. Technology is making it far easier to hail a taxi or wait for a train.
The potential solutions outlined in the report won't come as a surprise either; most were addressed during CityLab's recent
Future of Transportation series
(Foxx even mentioned for one of those pieces, on how the smartphone became a
key transportation innovation
). It includes ideas like maintain existing infrastructure and design smarter facilities. Promote car alternatives and road pricing.
Reduce barriers to autonomous car and connected vehicle technology. Encourage development in transit corridors. Consider new public funding mechanisms and invite the private sector to the table.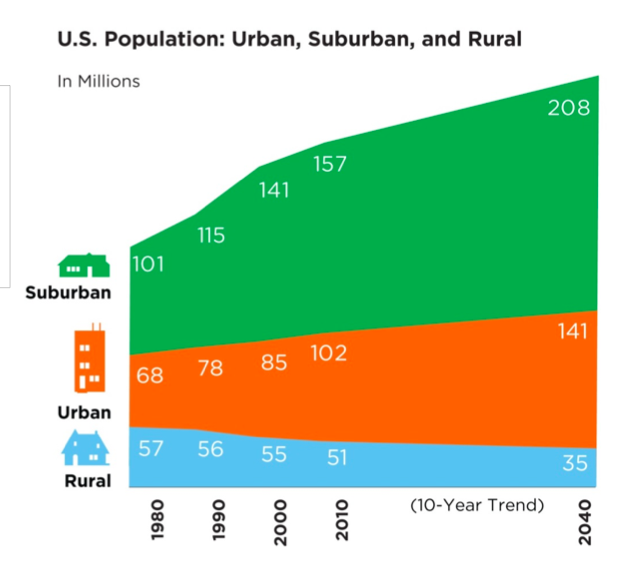 What's fresh about the plan—or, if you insist, the dialogue—is the force behind it. On the same day Foxx spoke in Northern California, President Obama presented a
massive six-year, $478 billion infrastructure program
that reinforces the multimodal tenets established in
Beyond Traffic
. Highway spending would rise 21 percent in the proposal and remain the lion's share of federal funding, but transit spending would rise 65 percent, TIGER funding (for discretionary grants) 135 percent, and passenger railroad money 221 percent, according to an initial
Eno Transportation Weekly
analysis.
There would be a separate line item for bus-rapid transit. And nearly $1 billion for driverless car research and development. And dedicated funding for what the administration calls
"high-performance rail,"
no doubt because "high-speed rail" has become such a loaded term. The Highway Trust Fund would be renamed the Transportation Trust.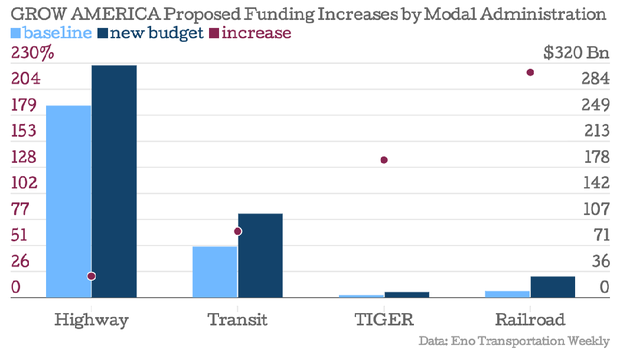 Livability goals have been introduced by this administration before—notably back in 2009 by then-Secretary Ray LaHood—with
little to show for them
.
The prospects for such an ambitious program backed by a progressive policy vision seem dim in the current political context, especially the plans to pay for it with a
one-time "repatriation" tax
. Not to mention, finding a national consensus for a program with so many local parts will be daunting.
But the ultimate success or failure of
Beyond Traffic
is a bit besides the point as Foxx describes it. At Google, he suggested that federal transportation policy has been spinning its wheels since the Interstate Highway System was "completed" back in 1992—chasing budget holes rather than true progress. The highway system we have in place is "one of the finest systems, if not the finest system, the world's ever known," he said. But now it's time to focus on the next one.
"Folks who are stuck in traffic right now someplace in the country certainly want to see a solution happen," said Foxx. "I think when we talk about the trends in this report, it gives people a window. We can actually choose the future."