http://www.bizjournals.com/seattle/news/2015/06/05/repairs-begin-as-berthas-new-parts-arrive-from.html
By Sarah Aitchison, June 5, 2015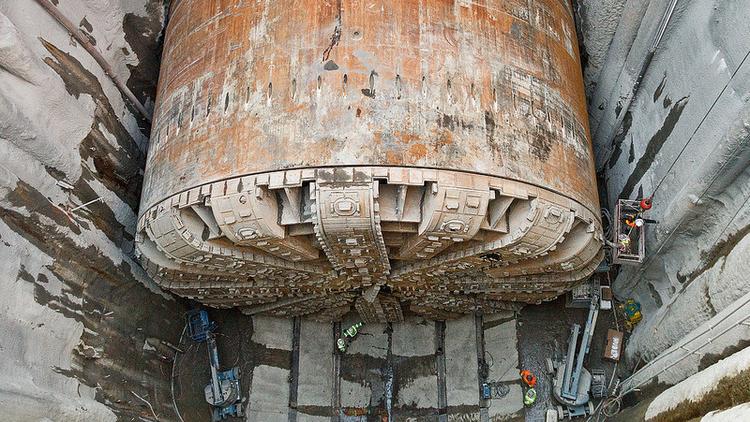 Seattle Tunnel Partners began attaching a new and redesigned seal system to Bertha this week.
It's the first step in repairing the massive tunnel-boring machine (nicknamed Bertha, after the Bertha Knight
Landes
, the first woman mayor of Seattle) so it can go back underground and resume digging.
Hitachi Zosen, the company that built the massive tunnel-boring machine, sent the inner part of the new seal system from Japan in October. Last week, the outer portion of the seal system arrived and installation began Friday.
The new seal system should be easier to access in case things go wrong again.
STP is supposed to announce a new timeline and estimated completion date for the Alaskan Way Viaduct Replacement Program sometime this month.
The $3.1 billion project is almost two years behind schedule. Because the machine shut down after traveling fewer than 1,500 feet into the nearly 2-mile-long tunnel, Hitachi Zosen is still on the hook for replacing the parts and making sure the machine can function properly.