http://citywatchla.com/lead-stories-hidden/10205-time-is-running-out-and-we-still-don-t-know-how-to-follow-up-on-the-measure-r-sales-tax
By Ken Alpern, January 5, 2016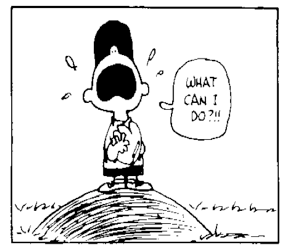 GETTING THERE FROM HERE--There has been talk for years about building on the momentum of Measure R, the last of three passed sales taxes used to fund and maintain transportation infrastructure for the past few decades. Some worry that the taxpaying public's patience to wait decades more for projects already decades overdue is gone. Unfortunately, we STILL don't know how to followup on the successful Measure R sales tax.
Measure J, a 2012 followup tax measure to expedite projects funded by the 2008 Measure R half-cent sales tax, which ensured and expedited funding of the Expo, Foothill Gold, Crenshaw/LAX, Downtown Connector, and Wilshire Subway lines, as well as a host of freeway and road upgrades combined with operational expenses, actually was APPROVED by 66.1% of the voters but didn't hit the 66.7% voter tax threshold to officially PASS.
Whether or not one agrees that we need another
transportation sales tax
has nothing to do with the fact that 66.1% is still a majority--in one way, shape, or form, most of us feel we need more transportation funding.
But WHICH type of tax, and for WHAT projects, is HOW Metro will need to proceed in order to win in November 2016. And it finally IS 2016.
Many voters are angry, and feeling fleeced, about spending good money after bad. How DO voters feel about pensions, and how their city/county taxes are being spent? You know, the taxes ALREADY being spent, and for which many feel should have paid for this already?
This is particularly true for the City of LA (which, for many who don't know it, is quite different than the County of LA). We're being asked to pay for sidewalks, roads, sewers, etc. that should have been paid for over the past 15-20 years but which went to all sorts of different locations instead--such as City giveaways to special interests, City retirees who abused the pension system, and unaffordable raises.
So how do we proceed?
1) Do we extend Measure R, which expires in 2039, to 2057? That would allow the Measure R projects to be built much sooner by borrowing on the future. New taxes: $0.
2) Do we create a new half-cent sales tax from 2017-2017? That would be a new tax, and the fourth transportation sales tax for our county.
3) Do we do both? That would raise $120 billion for approximately $156 billion need to construct countywide projects currently prioritized by local governments and voter feedback (the rest would come from the state and federal governments).
If we
want it all, we'll need to do both
.
Do we want that San Fernando Valley to Westside rail tunnel under the Sepulveda pass or not?
Do we want the Wilshire Blvd. Subway to the Beach built in our lifetime or not?
Do we want all the countywide roads and freeways upgraded or not?
Do we want the operations of all these buses and rail lines beefed up and funded or not?
Yet do we have the actual political will to do all this ... or not?
At least we have more time than the last-second Measure J, which still almost passed. And certainly the prospect of the 2024 Olympics is one to make most of us motivated to do yet one more sales tax hike...presuming that the argument and pitch can be made that LA City/County will make money off that Olympics if it comes here.
Perhaps the recognition of how our tourism industry is growing, and how it relies on transportation/transit, will help convince more voters.
Yet there are other swaths of voters who will demand to be heard--in particular, motorists who have been abused and bullied simply because they need their car to access their work and other destinations (and with precious few alternative choices that are viable and aren't associated with all sorts of painful sacrifice).
Which is kind of key, because those motorists will be paying the bill for any new sales tax extension/hike.
November 2016 is NOT very far away, and the need to tell voters what they'll pay for in any new sales tax hike and/or extension is paramount.
Because the reasons for voters to be fed up with how their current taxes are being spent, and the reasons for voters to avoid adding any new tax fuel to the government spending wildfire (to say nothing of resultant overdevelopment that is turning our formerly-favored rail lines into potentially-dangerous blight-magnets), are myriad and impossible to ignore.
So the need to replicate the transparency and credibility of Measure R must be finalized ASAP--with many taxpayers probably annoyed that the final product of the voting initiative for 2016 isn't already done.
Particularly for an initiative which many voters--even pro-transportation voters like myself--are ambivalent and really wondering to vote yes or no on a November 2016 initiative in an era where we need more mobility but rightfully blame the local governments for causing the mobility problem to begin with.